Welcome to the parental involvement worker page - my name is Mrs. Heys and I'm the PIW here at Lees. I can be contacted by phoning or emailing the school office. Please do get in touch if you have any concerns, questions or just want to say hello as it's always lovely to speak to our families.
We have a very popular school Facebook page which has lots of information and photos on so please check it out. We have many events taking place in school and we share photos whenever we can. It's also great to see what children and families get up to at home so please send in achievements and photos so we can share them with our wonderful school community here at Lees.
Thank you
Local support resources and information for parents
Lees Library
Lees Library can be found in the sheds on the playground here at Lees Primary School. We have been working very hard to organise the books, create an outdoor reading area and run Story Time sessions so please come along and see what the library has to offer, encourage your child to borrow a book or just come and say hello.
The library is open every lunchtime for the children to come and enjoy the books. Children will have the opportunity to borrow a book, either at lunchtime or with their class.
Reading is at the heart of everything we do here at Lees and we always encourage the children to come to the Library - to sit and read, enjoy a book with their friends and to borrow a book to read at home. The books can be kept for one week and we then ask for them to be returned for other children to enjoy!
We also offer our children story sacks which will be available on Thursday after school from the sheds. These have been funded by our wonderful FoLees charity and are for parents to collect with their children and take home to enjoy over the weekend. Each story sack will contain a range of games and resources all based on the story. Parents will need to return them by the following Monday. If you would like a story sack for your child but cannot collect, please inform Mrs Heys to arrange collection.
See more
Lost Property
The lost property is located in the Library which is in the sheds on the playground. Any unnamed items will be placed inside the cupboard for the children and families to have a look.
Please can all items coming into school be named, as it's really tricky to return items when we do not know who they belong to.
Thank you.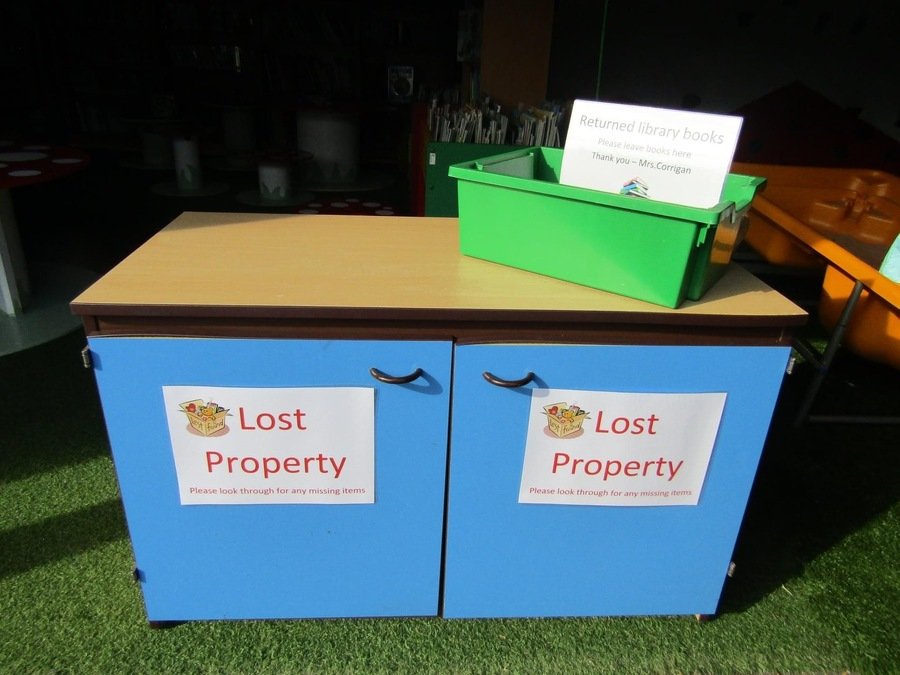 Local Childminders in Cross Roads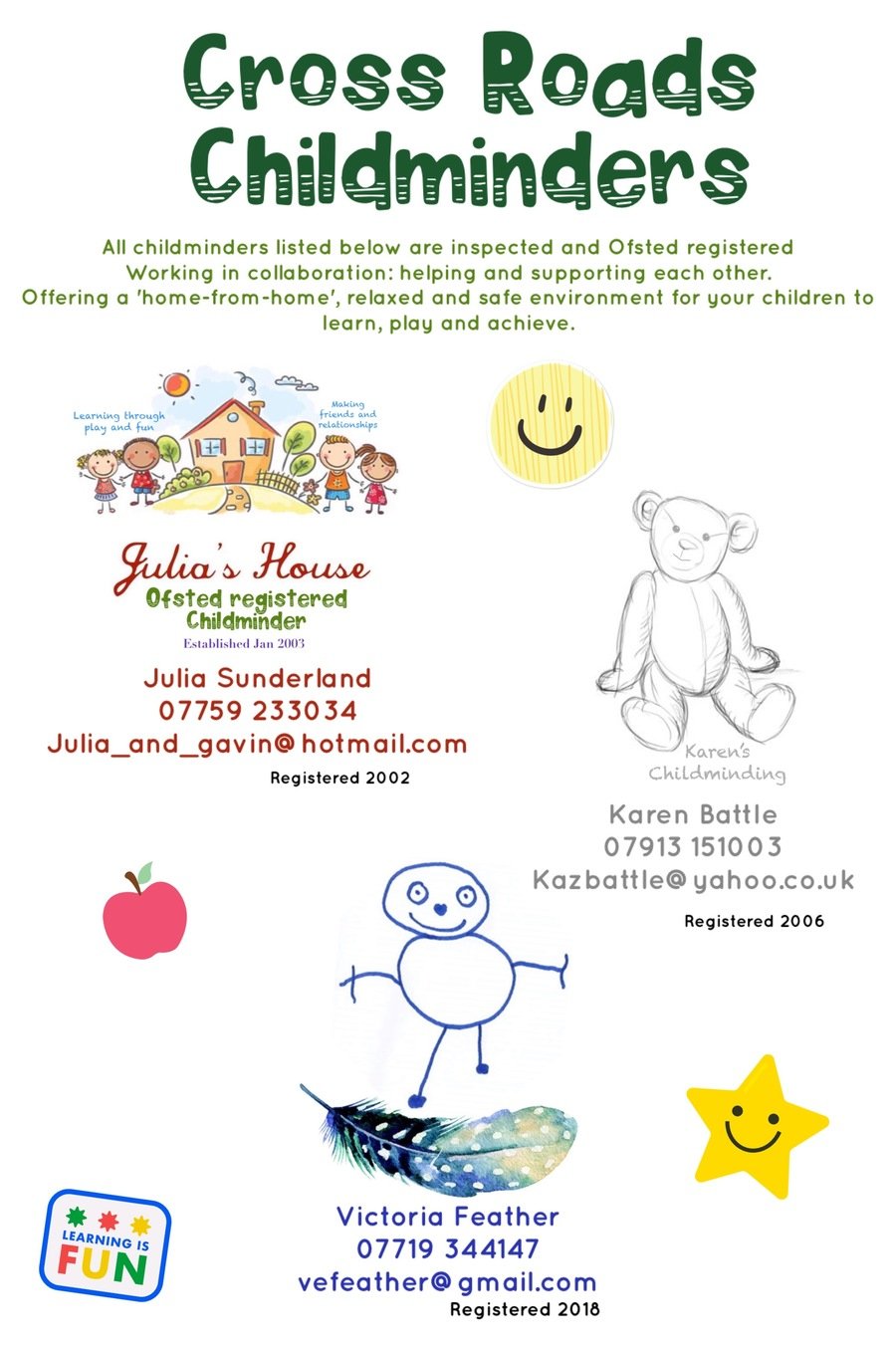 During 2020 and 2021 we came together as a school community during the COVID Pandemic. We stayed at home and home schooled, learnt on video calls and kept in contact by telephone, worked in bubbles and were separated from our friends and colleagues . It was tough but we made it through these unprecedented times.
Our Facebook page enabled us to share everything our families got up to at home - from Lego Challenges to walking in our beautiful surroundings, learning to ride bikes to tying shoe laces. We also made a few videos which we all loved. Please click on the links below to enjoy!