Welcome to our Year 6 class page!
Year 6 Owls trip to Cliffe Castle
This was a fantastic day where we recapped our previous topic of Ancient Egypt, learning more about mummification and the treasures found in Egyptian tombs. We delved into the life of Charles Darwin and his Theory of Evolution. Everyone became scientists, getting hands-on with a variety of different fossils and using their enquiry skills to try and work out what creatures the fossils came from - we had some very interesting predictions. We also spent a lot of time improving our observational skills, learning how to improve our sketching through increasing the time we spend looking. The whole class produced some fantastic Darwin-esque sketches and were extremely interested in taxidermy. Well done Year 6, we hope this brought your learning to life.
As part of our RE curriculum, we went to visit Haworth Baptist church. We were lucky as Pastor Paul showed us inside the church and explained features to us. Before we went downstairs, to learn about the story of God's plan throughout the Bible. The children were very focused, they knew lots about characters in the Bible stories and asked relevant and pertinent questions.
Here's what exciting things we are learning in Year 6 this half term through our Evolution topic and the rest of our curriculum.
A super way to end this half term working with our Nursery Buddies!
A selection of pictures from this half term's food technology project - Pizzas. We have focussed on the skills of making our own dough, kneading, grating and baking. We have also thought carefully about food preparation and how to wash up! Keep working on these skills for life. Everyone really enjoyed their lunch over the half term and are looking forward to pasta and meatballs next.
This is our medium term plan for this half term - have a look to see what we are learning about in all aspects of the curriculum this half term!
We hope you've had a fantastic first few days back at school. Mrs Tillotson, Mrs Sharrock and Mrs Thornber can not wait to spend this year with you. We are already busy with our learning and have had a messy, fun, frantic WOW start, emmersing ourself in the life of the Ancient Egyptians and getting us ready for another journey back in time. We know that year 6 is a major milestone for all of you and we are here to help you on your way to ensure that each of you can reach your potential and be the best you can be!
Enjoy

your

last

year

at

Primary

school

,

make

the

most

of

every

opportunity

and

keep

smiling!
A great start to the new term in Year 6!
Enjoy your memories Year 6!
Year 6 Leavers Assembly
A fantastic performance and assembly from our wonderful Year 6. Well done to you all and you will be missed here at Lees. Enjoy your next adventure!
Summer fun!
They may not have made it to Whitby, but it hasn't stopped Year 6 having plenty of fun!
Currently our Science Topic is Evolution!
Below are some websites that we are finding very useful.
As Mrs Startin is about to retire from Lees Primary School, she wanted to leave the children with a wonderful and memorable experience. They have all enjoyed time on the inflatable obstacle course which has been lots of fun! They've also enjoyed a cooling ice-pop which has been welcomed in the heat.
Mrs Startin and FoLees have shared the cost, so we would like to give them a very big thank you!
Into the Woods
A fantastic day for Year 6 when we all went Into the Woods!
Queen's 70th Platinum Jubilee 2022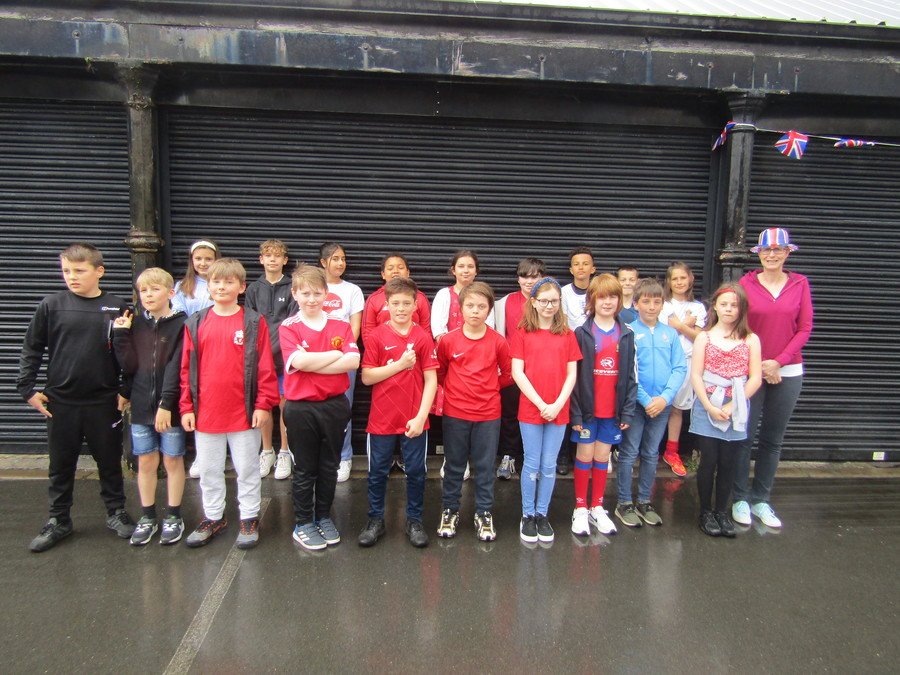 Year 6 have had a great afternoon playing outside with Reception.
They were fantastic with the younger children and they've all had fun!
Year 6 have created their own rooms based on the 1950s. They've thought about the difference between today's items and items from 70 years ago.
Well done to our amazing Year 6! They have absolutely smashed their SATs and we couldn't be more proud of them. Great attitude, fantastic effort and plenty of determination.
They ended the week with lots of activities - from mummifying body parts to a full on Bake Off!
As part of Year 6's topic - Earth Matters - the children have worked together to create displays all about different Biomes around the world. Biomes are a large area characterized by its vegetation, soil, climate, and wildlife.
We would like to congratulate Year 6 on a fantastic swimming course. They have all worked incredibly hard and have all improved their swimming level.
Well done Year 6!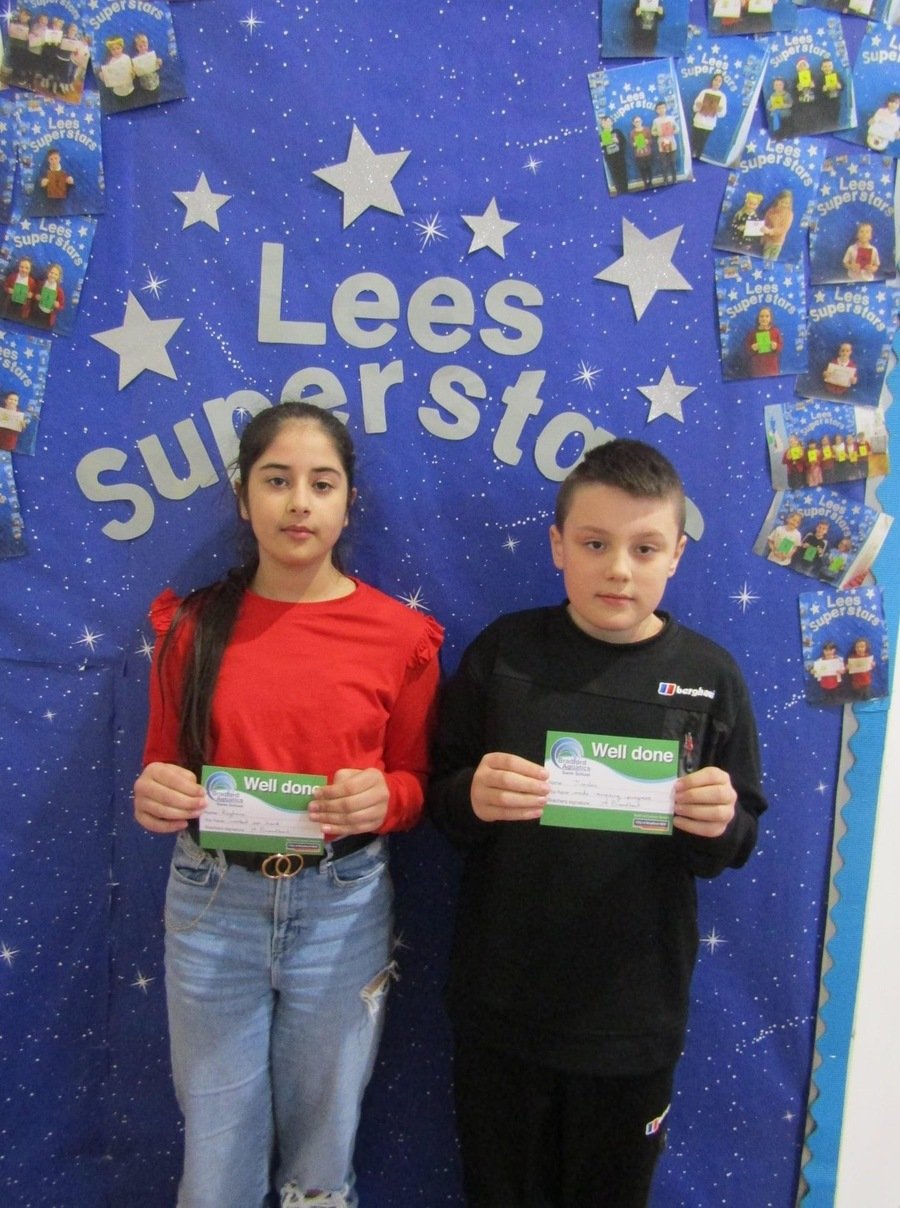 Storm Eunice is creating an impact here at Lees! We've had earthquakes this morning in Year 6
As part of their topic - Earth Matters - the children have built earthquake proof structures which have been well and truly tested.
The Wonders of Winter
As part of the whole school art project Year 6 have created art, experimenting with different medias to build up layering in our work. We have developed new skills and techniques to achieve our aims.
We enjoyed the Art Day and are proud of the work we have created.
December 2021
Year 6 have created some fantastic pieces of work combining their Topics - Crime and Punishment and Electricity in science.
September 2021
Well done Year 6 - you've done a fantastic job helping Reception with their first lunch here at Lees. You were all very kind and caring.
Roles throughout school have been allocated to some of our Year 6 children. House captains, Digital Leaders, Junior Trustees, Sports Captains and Head Librarians. We are confident they will do a fantastic job!