Welcome to our NEW Year 1 Class! We all hope that you have had a wonderful holiday and that you are now ready to enter Key Stage 1.
Queen's 70th Platinum Jubilee 2022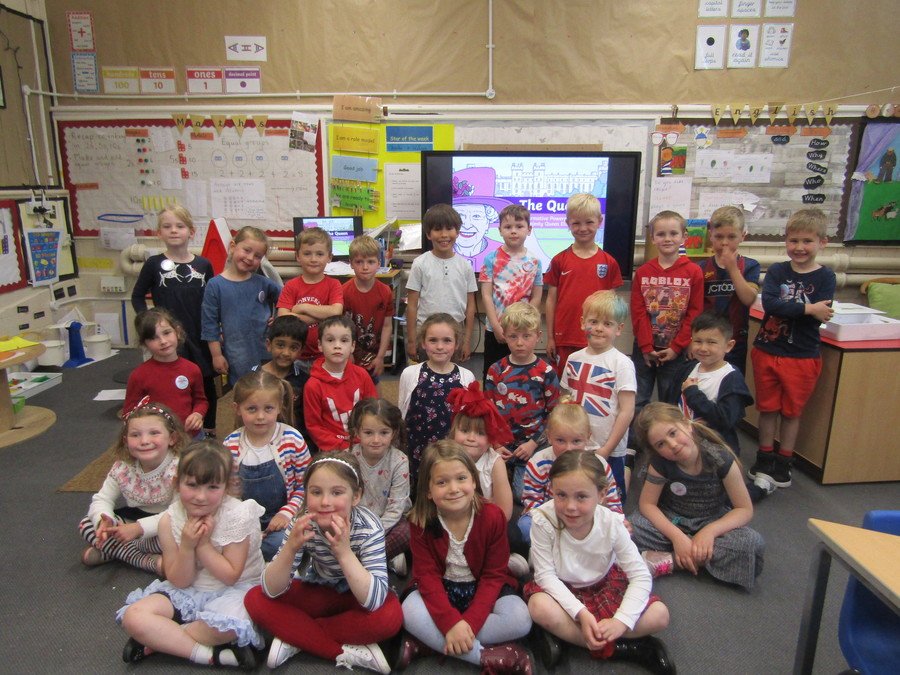 The Wonders of Winter
As part of the whole school art project Year 1 have created art, exploring and identifying a range of materials to use for collage. We developed our skills using scissors and talked about different colours, textures and media.
We enjoyed the Art Day and are proud of the work we have created.
September 2021
Year 1 have been enjoying maths in class. Fantastic work Year 1!
We have been learning all about pulleys - Mr.Grinley from The Lighthouse Keepers Lunch needs help getting his lunch from Mrs.Grinley at the cottage to the top of the lighthouse, without the pesky seagulls eating it first.
Year 1 worked really well in groups - listening to each other, exploring ideas and trying new ways.
Did we save the day and Mr.Grinley get his lunch before the seagulls?
Of course he did ! Well done Year 1.
We are reading The Lighthouse Keeper's Lunch in English. Mr.Grinley enjoys his sandwiches so we decided to plan and make our own in class. They were very tasty!
This term's topic in Year 1 - Seaside - has been great fun. We've had fun at the beach (ok, we know it's the playground, but we can pretend). Our class enjoyed an ice-lolly treat - how delicious! Together we thought about the differences that we might see on a Victorian beach holiday compared to a beach holiday today. Then we worked in a group to build bathing machines and puppet shows.
Maths learning has been taken outside in the sunshine - we've been learning all about money, recognising coins and notes and thinking about place value and representing numbers.
We are looking at different parts of plants this term in Science and we have created our own edible art - pictures of plants using very tasty vegetables!
We have been busy in Maths this term. We have learnt all about capacity by investigating with water and containers - some of the findings surprised us!
We have also been learning about sharing into equal groups.
In Science we have been observing seasonal change. The pictures show what we have found so far. Can you find more signs of Spring over the Easter holidays?
Year 1 Class Visits & Activities