Welcome to the Year 1 Class page, where you can keep up to date with all the super learning that is going on in our classroom.
In Year 1, the class teacher is Mrs George. Miss Mackie also works in our class.
Autumn 1
We are having lots of fun learning about plants this half term. We are growing our own sunflowers to bring home. We have identified the different parts of a plant. We have also identified different wild and garden plants in our school garden.
A great start to the new term in Year 1!
As Mrs Startin is about to retire from Lees Primary School, she wanted to leave the children with a wonderful and memorable experience. They have all enjoyed time on the inflatable obstacle course which has been lots of fun! They've also enjoyed a cooling ice-pop which has been welcomed in the heat.
Mrs Startin and FoLees have shared the cost, so we would like to give them a very big thank you!
Queen's 70th Platinum Jubilee 2022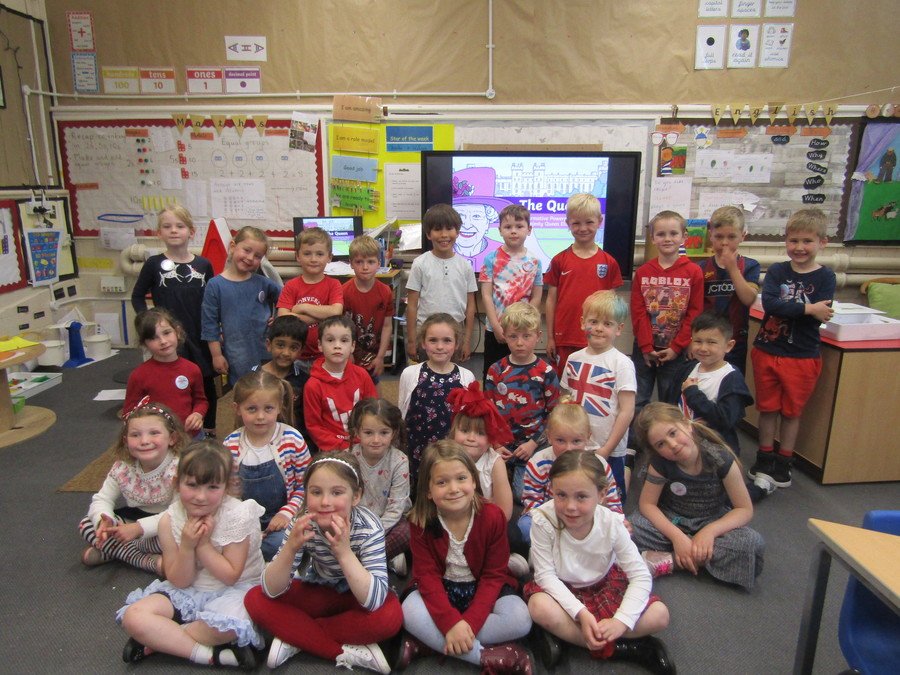 The Wonders of Winter
As part of the whole school art project Year 1 have created art, exploring and identifying a range of materials to use for collage. We developed our skills using scissors and talked about different colours, textures and media.
We enjoyed the Art Day and are proud of the work we have created.
September 2021
Year 1 have been enjoying maths in class. Fantastic work Year 1!
Year 1 Class Visits & Activities