Welcome to Nursery
Welcome to our Nursery Class! We all hope that you are very excited to begin your adventures at Lees Primary School.
Singing and acting out rhymes.
Making Humpty Dumpty and his wall!
Making a web for Incy Wincy Spider.
Who can jump over Jack's candlestick?
Nursery have been learning all about Road Safety this week.
After their visit from PSCO Corinne they've been acting out how to cross the road safely.
Well done Nursery
Reception and Nursery enjoyed their visit from our local PSCO who came to talk all about Road Safety.
They even learnt a new song - Twinkle Twinkle Traffic Lights!
Building a truck for a duck!
Creating sounds using the new glockenspiels!
Wet and windy days outdoors.
Celebrating World Book Day!
We had a special visitor in Nursery. Can you guess who it was?
Cleaning up after our special visitor!
Queen's 70th Platinum Jubilee 2022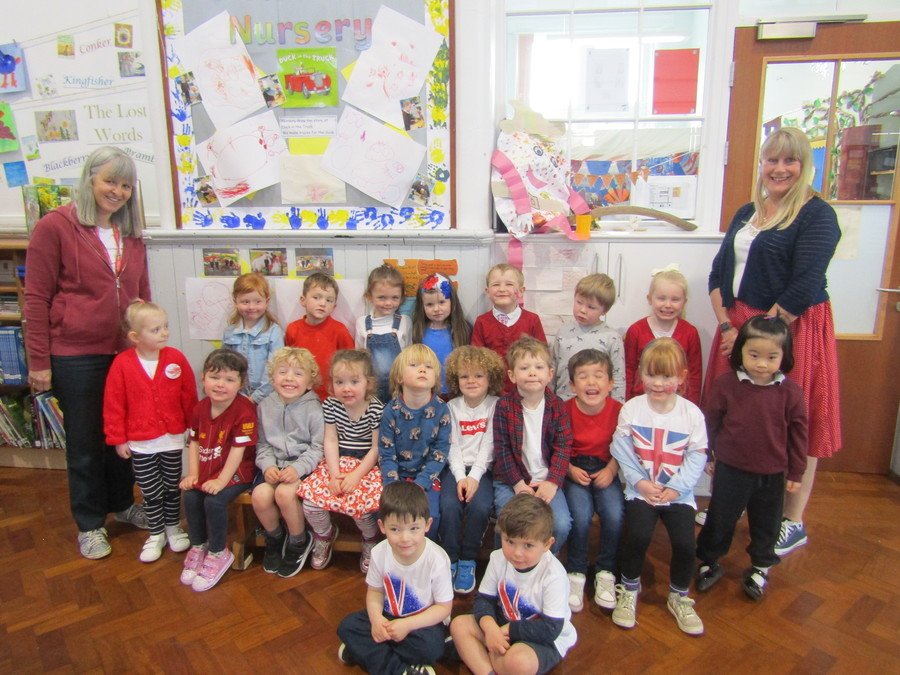 The Queen has visited Lees!
Our nursery children have sang to the Queen and she very impressed.
Well done Nursery!
Nursery have spent the afternoon playing outside with Year 5. They've all had a lovely time - thank you Year 5 as you have all been fantastic!
We have been learning about where our fruit and vegetables come from.
We made carrot soup and fruit salad!