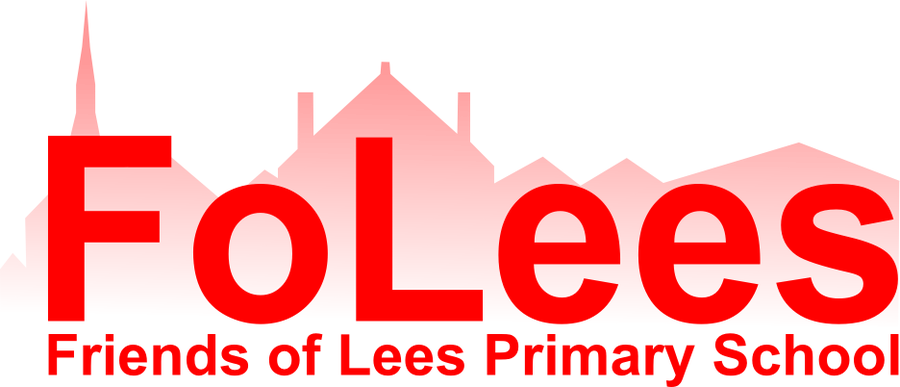 We are a group of parents and friends of the school who organise events to raise funds. The money we raise is used by the school to enhance the experiences of our children. This includes subsidising trips, theatre workshops and performances and school equipment.
October 2020
This year, in place of our usual Halloween Disco, we are hoping to raise some funds by holding a pumpkin decorating or carving competition.
To enter you need to post a picture of your child's pumpkin, into the correct year group, on our Facebook page and all we ask is for a £1 donation which you can transfer direct to our bank account. There will be one prize winner in each year group.
Thank you for your support and we look forward to seeing some wonderful pumpkins.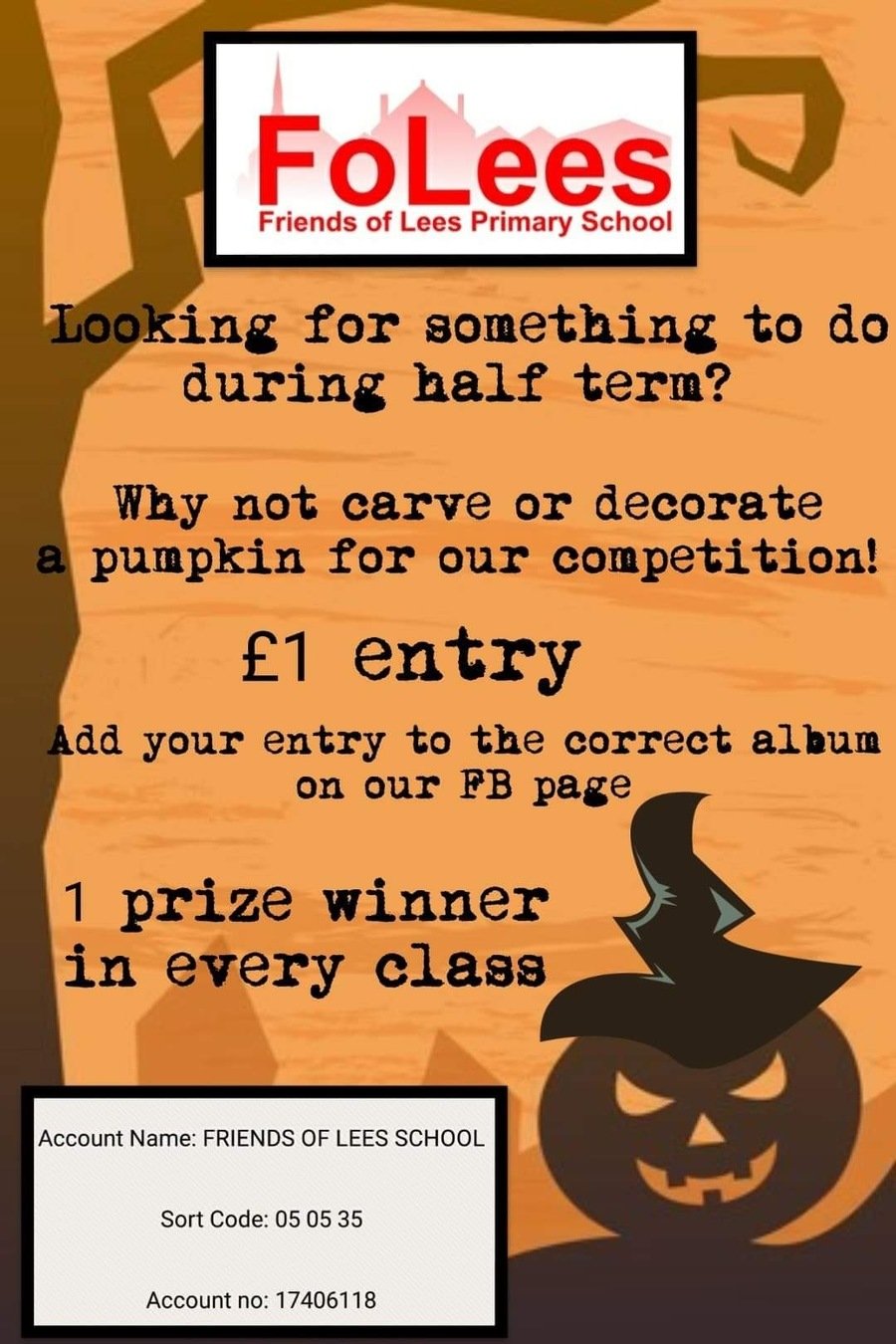 We hope you all enjoyed the dress up day at school for the last day of the half term. We have some great photos on our Facebook page so please take a look, and please make a donation direct to our bank account if you have not yet been able to. Thank you for all your support - FoLees team.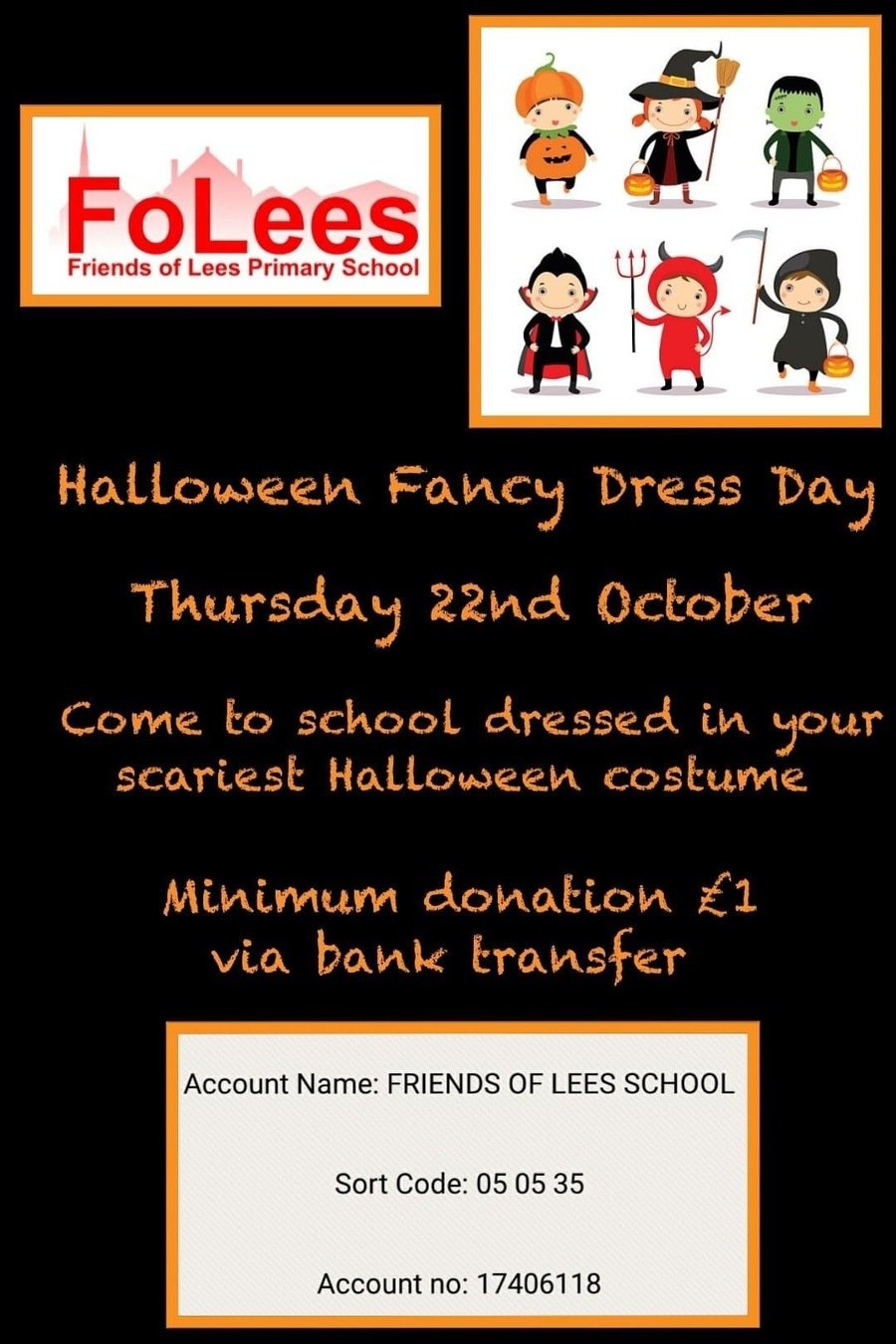 If you have any questions, ideas or comments please email us at
folees@lees.bradford.sch.uk
For further information and notifications please see our Facebook page.