Village News
Saturday 11March at 1pm (in school) Village meeting to help save the village public house.
Remembrance 2022
Thank you to our Year 6 House Captains who represented Lees at the Remembrance Service at St James in Cross Roads, then over at the memorial in Cross Roads park.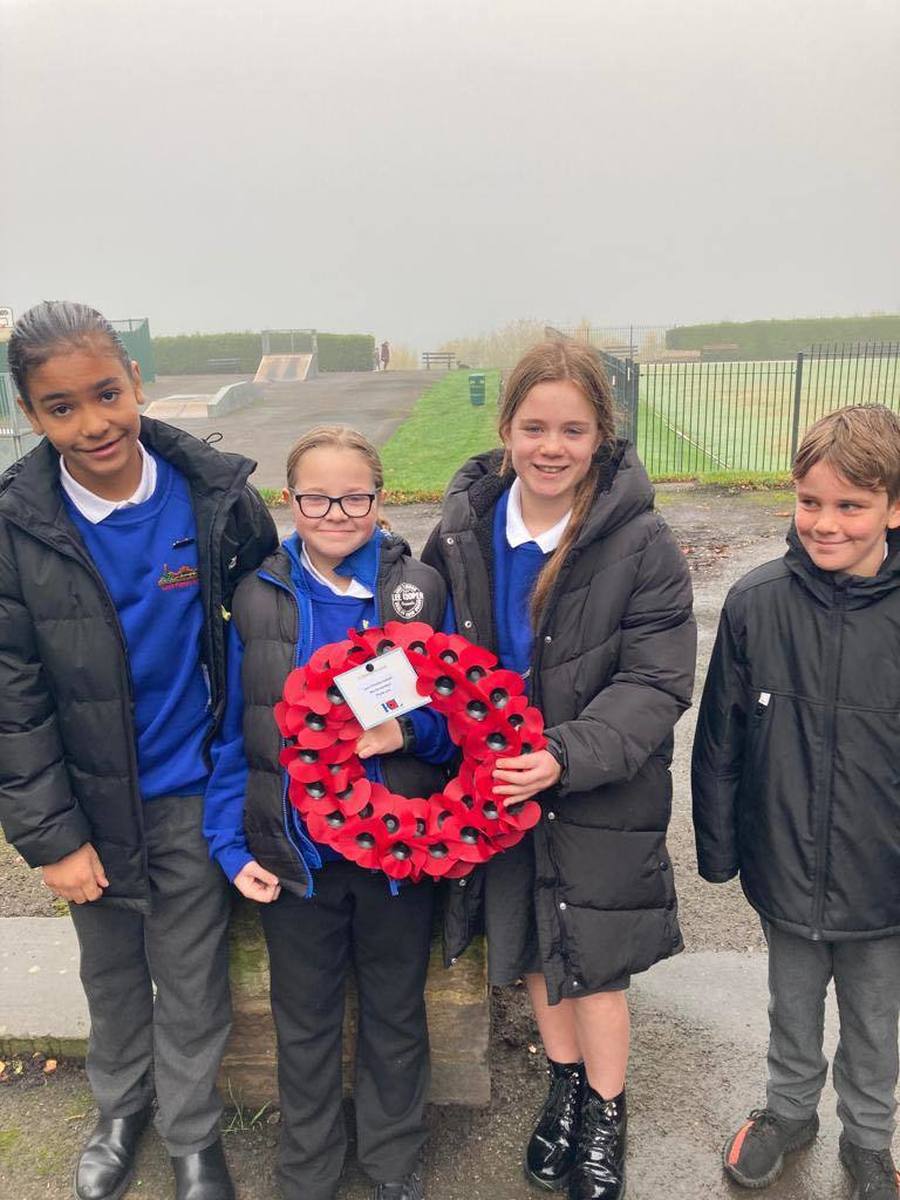 Queen's 70th Platinum Jubilee 2022
All of the children from Haworth, Lees and Stanbury Primary Schools will be presented with commemorative Platinum Jubilee Bookmarks courtesy of Haworth, Cross Roads and Stanbury Parish Council this May. The pupils who have received the gifts on behalf of their schools were born either on the day Queen Elizabeth came to the throne, 6th February, or her Coronation Day 2nd June. The bookmarks were presented by Cllr Tito Arana, Chair of the Parish Council, and Cllr Gary Swallow who suggested the idea.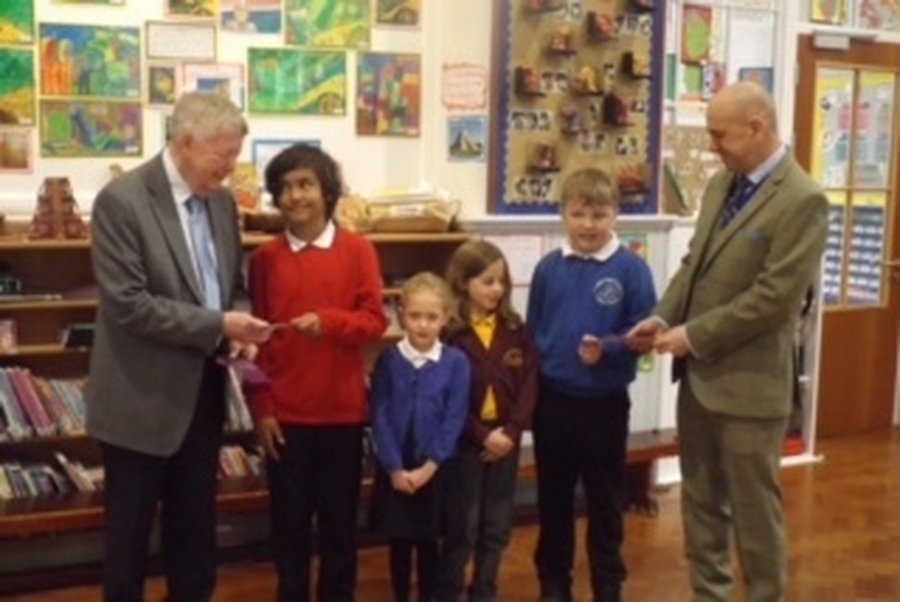 The badge machine has gone down very well throughout school!
Thank you to Cross Roads Village Association for allowing us to be the first to use the machine - the children have made over 230 badges!
Well done Beau for designing the winning entry for the Jubilee Gala programme for this year's Cross Roads Gala.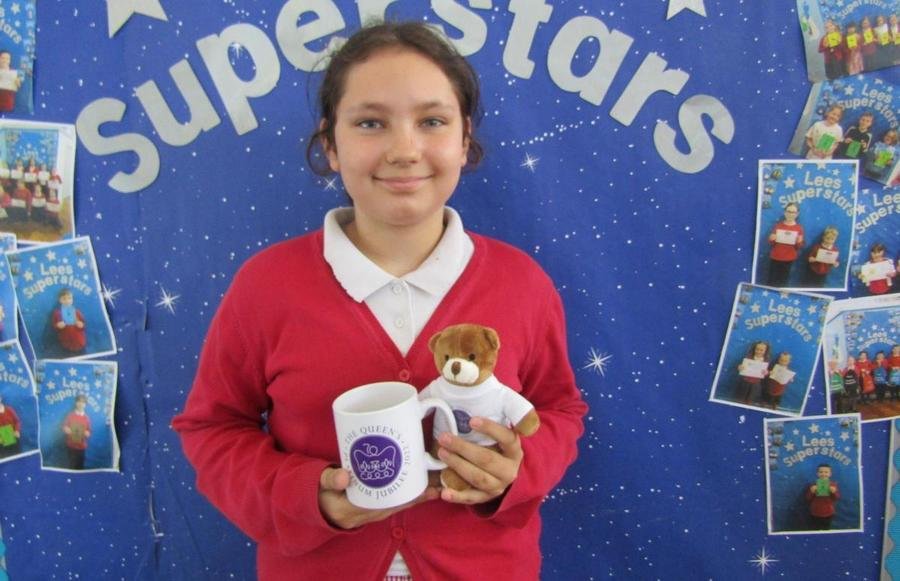 We would like to let you know about the project from Lees Methodist Church;
As the Methodist church in the Worth Valley, we have initiated 'tie a ribbon' project as an act of prayer for peace and a sign of support for Ukraine and its citizens across the world.
We would love to invite the families and staff of Lees Primary School to take part. There is much in the news about how children can attempt to understand what is going on in the Ukraine and what they can do.
As the sunflower is the national flower of the Ukraine, some people are knitting them and attaching those to railings/gates too in other chapels across Airedale.
Well done to all the children who entered the Village Christmas Lights Quiz. Everyone received a prize and Poppy won 1st prize so well done Poppy!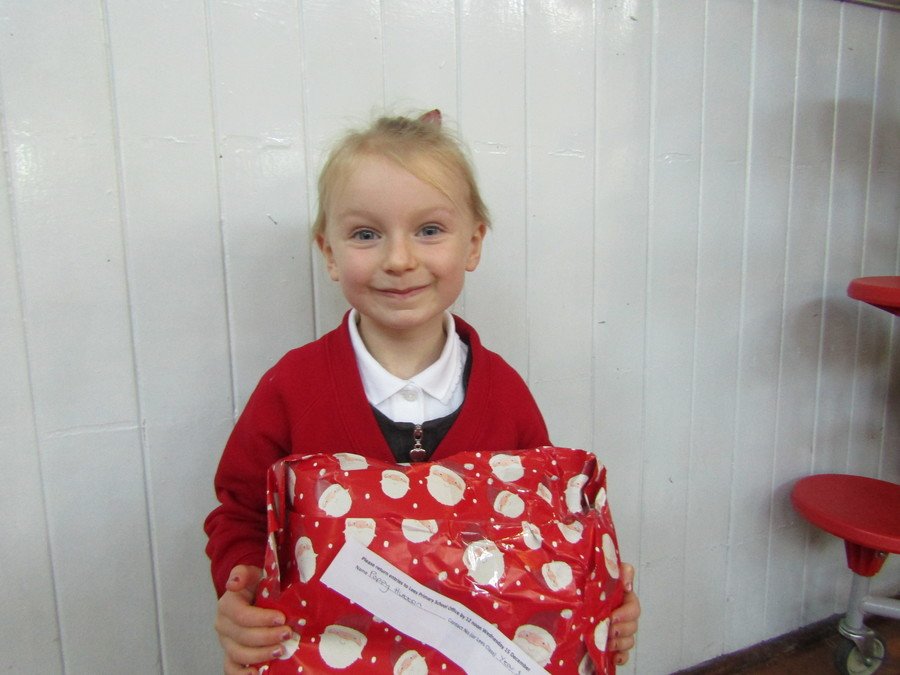 Rainbows and Brownies raise money for Children in Need
Cross Roads Rainbows and Brownies have raised an amazing £750 for Children in Need and Girlguiding by taking on lots of new challenges, from stacking cups to licking chocolate from their elbows - an impossible task apparently! The have been sponsored by their family and friends and we are extremely proud of what they have accomplished. Well done girls!
Remembrance Service in Cross Roads
November 2021
A lovely service and Poppy wreath laying in Cross Roads. Thank you to Matilda, Tabby and Kelsey who represented Lees School beautifully